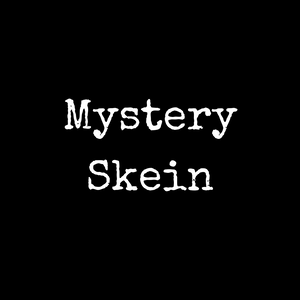 This listing is for the adventurous ONLY. You will receive a mystery skein of yarn on our classic Fire and Noise Fingering base. 
The colors included in this listing are retired colorways. They are all one of a kind.
Please keep in mind, if you are ordering multiple skins, they will ALL be different colors.
This superwash merino is so squishy and soft that you will want to wrap yourself up in it.
Perfect for socks and one skein shawls. Get a sweater or vest quantity, but be sure to blend your skeins. Watching the colors make their way around each row is sure to help your project fly!
437 yards/100 grams
85/15 Superwash Merino/Nylon
Each hank is individually hand dyed and unique.